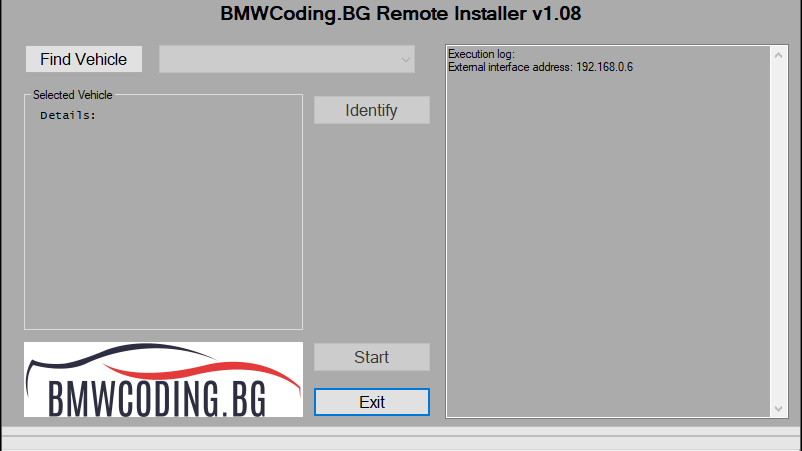 BMWCoding.BG Remote Installer is compatible with NBT Evo ID5 and ID6 any hardware and software version.
The remote installer required activation codes in order to do specific tasks. These codes are provided by us at a specified price depending on what task is required.
It supports all hardware and software versions of the headunit.
With our remote installer you can:
Enable retrofit NBT Evo
Activation NBT Evo for any VIN
Activate Apple Carplay fullscreen
Activate/deactivate SSH
Activate Video in Motion
Clear existing SWT
Clear existing FSCs
Change region from any to any
Install single or lifetime map FSC
Requirements:
To use our software you need a PC with an online connection and ENET cable.

How to use:
Switch ignition on and connect ENET cable to the car and PC
Start our software
Click on "Find Vehicle" and see if VIN is detected
Click "Identify" and see if HU is detected
Click "Start" and wait until finished.
Support Windows 10 and Windows 11. It doesn't work on Windows 7.
Download: Here
Enabling Code: Here